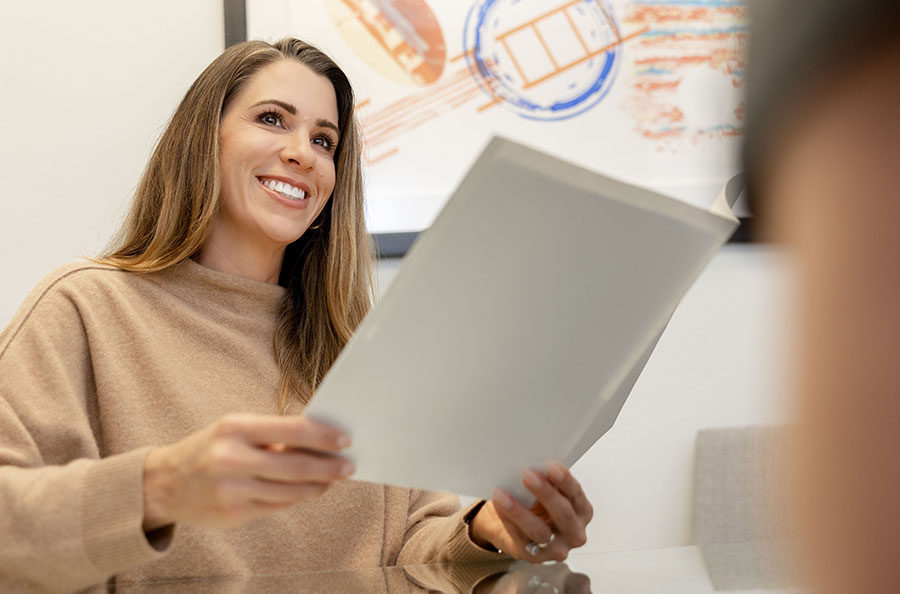 Brow Lift Procedure
Dr. Fedok performs the specific procedure that he feels will be the best option for each individual patient. The selection is based on the patient's anatomic findings and Dr. Fedok's extensive experience in doing such procedures.
For men with a receding hairline but a heavy brow, Dr. Fedok may perform what is known as a mid-brow lift. The skin may be excised directly above the drooping section of the brow, or in a forehead crease just above the brow, hiding the scar in a natural crease. Over time either on its own or utilizing several ointments or laser interventions the wound becomes essentially invisible.
In patients with a stable and appropriate hairline, Dr. Fedok frequently performs browlifts at the pretricheal level, which is right at the level of the hairline. By placing any incision there the resultant wound is usually hidden by the natural hairline. Another advantage of the pretricheal level of incision is that the hairline can remain stable and not be changed.
Alternatively, adjustments can be made to raise the hairline, but more importantly in the patient with a large or high forehead, the hairline can be adjusted downward. These techniques described above are what Dr. Fedok finds to be most advantageous in most patients. For patients with different anatomic features requiring other approaches, Dr. Fedok has years of experience in performing what are known as coronal forehead lifts, endoscopic forehead lifts, scalp expansion and other procedures that may be necessary.
Remember that the eyebrow lift in itself will not correct excess skin of either the upper or lower lids(s). In addition, the bags caused by fat herniation at the inner corners will not be affected by the eyebrow lift procedure. However, this procedure often is effectively combined with other surgery to eliminate problems in this area. Preferably, the brow is positioned in its more youthful location in conjunction with the temporal, or forehead, portion of the facelift. However, it may be performed as an isolated procedure in many cases.
BOOK YOUR CONSULTATION