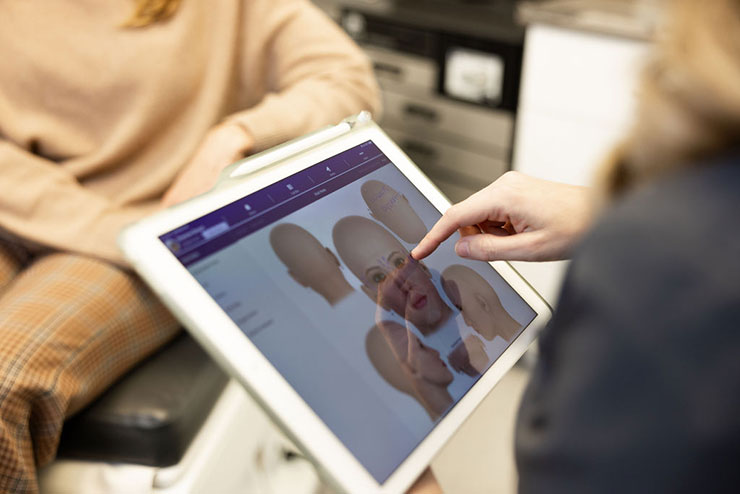 Chin Augmentation Surgery
The material used to build up the chin is a medical-grade synthetic implant. This implant is used to increase the skin projection by supporting the soft tissue overlying the mandible (lower chin/jaw bone). This type of material has been widely accepted by surgeons because of its years of proven success and safety. Within a short time following surgery, the implant becomes incorporated into the tissues and acquires nearly the same consistency as the surrounding tissues. For a majority of patients, the surgery is performed under "twilight" anesthesia.
Normally, Dr. Fedok places the implant through an incision designed under the chin since submental fat removal or a neck procedure may be performed at the same time. The vast majority of patients remark that over time the chin implants feels and looks like their native tissue.
Alternatively, some patients may be better served by the performance of a genioplasty. In this procedure, a small portion of the chin bone is advanced forward and secured in place. Dr. Fedok may refer you to an oral surgeon if this is needed.